A few weeks ago, the movie Miles "acted" in finally showed up on IMDB! So exciting! Now I know it's a horror movie, too. Yikes. I hope I'm not going to be too scared to see watch it. Gulp.
And look who has his very own IMDB page now?
I had to take a screenshot in case it disappears one day. Ha!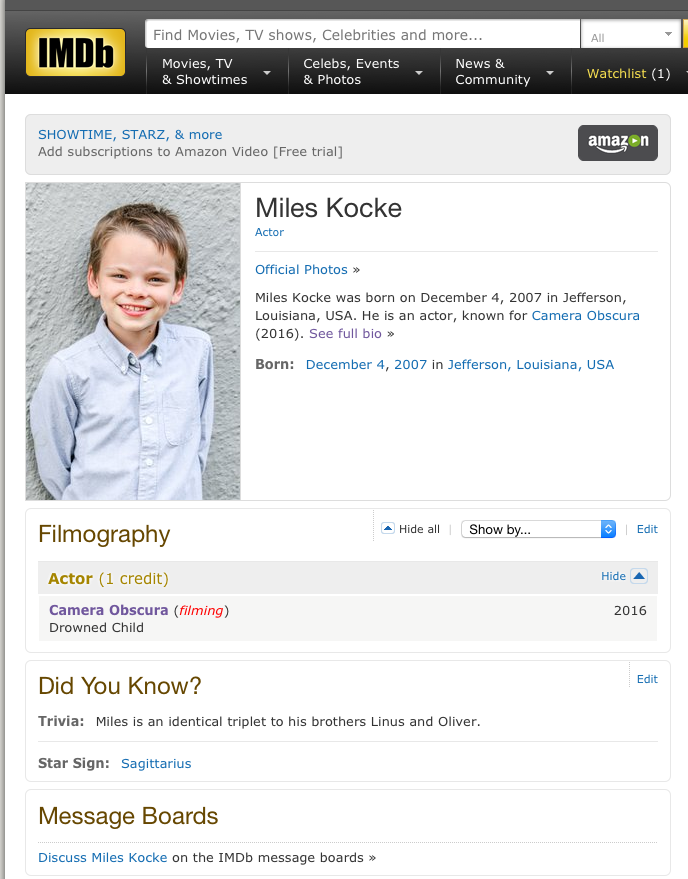 I'm a dork, I know.